All items are listed from most to least expensive.
TIMTAM Power Massager 1.5
For the fitness buff or serious athlete in the family, the TIMTAM Power Massager 1.5 helps
speed up recovery for better performance.
TIMTAM Power Massager 1.5 delivers 2000SPM (Strokes Per Minute) and is balanced to deeply massage muscles, break down knots, increase blood flow, and release stored lactic acid for quicker recovery. Its patent-pending threaded shaft allows a wide range of therapy tips for deep, pin-point massaging into trouble spots and sore areas. Fantastic at home, in the gym, or at the field.
$399.99  Buy now!!
Wurf Boards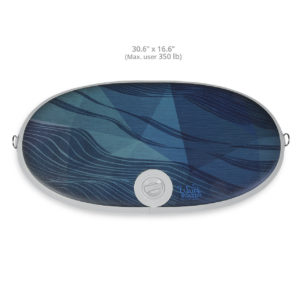 It's a well-established fact that desk jobs can be detrimental to your health. Studies show that sitting for hours at a time takes years off your life. Standing desks are a good start, but just standing isn't enough. You've got to move! Frustrated by the lack of effective options, entrepreneur and JumpSport founder/CEO Mark Publicover designed the Wurf Board: a superior – and more comfortable – way to take a load off your feet, back and joints. Wurf's reactive air-spring surface encourages micro-movements increasing circulation and oxygenation to keep your thinking sharper at work. The Wurf Board, the first air-spring anti-fatigue mat where you control the firmness, simply adjust the pressure with the included pump. It has helped many desk workers with health issues to stand pain free at their desks.
$299.00  Buy now!!
Tenkara Rod Co. Mini Sawtooth Rod Package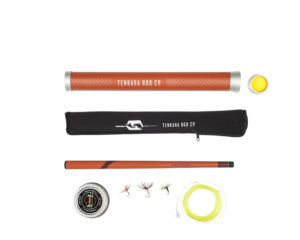 Small, lightweight, and beautifully crafted from high quality carbon fiber, the Mini Sawtooth package comes with everything you need to fish. When collapsed it is just under 14 inches and expands to 8' 8" (264.2cm). The Mini Sawtooth is a fantastic rod for catching smaller fish— its go anywhere capabilities allow you to test it out wherever you are. The rod comes with a lifetime warranty, so if anything happens, we will get you taken care of. Whats Included: The Mini Teton Rod, a Hand crafted Tenkara Rod Co. fly line, line clips, a line spool and 3 hand tied flies
$199  Buy now!!
Silk'n Lipo
Using Silk'n Lipo for just 15 minutes a day on targeted areas will
reduce stubborn fat, and strengthen underlying muscles. The result: a slimmer and more toned body
$179-$612  Buy now!!
Thrive Wellness Bangles
The 8 bracelets are a reminder to have 8 glasses of water per day-with each glass you move one bracelet from one wrist to the other.
$135 for full pack of 8  Buy now!!
Puritii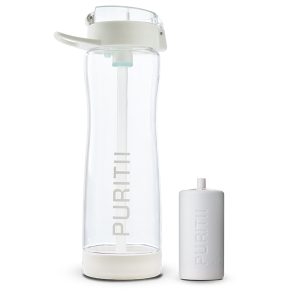 Puritii is a portable water filtration system that ensures clean drinking water while on the go. It is a technological breakthrough in water filtration for clean and safe drinking water. One Puritii filter can save over 3,000 plastic water bottles from landfills a year. The duo product comes without the cost, harmful toxins and negative effects on the environment of bottled and tap water.
Available in 25-ounce, eco-friendly Tritanä plastic, the bottle is free of BPAs, BPSs or any other bisphenols, and EA-free. Puritii water bottles are leak-proof, dishwasher-safe and perfect for home, office and on-the-go.  
$114.27  Buy now!!
Locker Board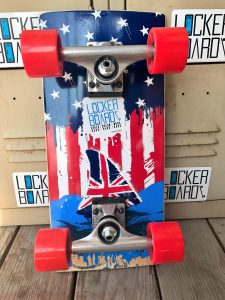 Locker Board is the only non-folding skateboard available that is compact enough to fit inside a locker or backpack. Founder Carson Kropfl was recently featured on the hit ABC show Shark Tank and landed a deal with Sir Richard Branson, founder of the Virgin Group. Locker Boards decks are 17 inches long, making it the perfect travel companion! Part of Locker Board's mission is to create a sustainable product by recycling old but non-damaged decks to make brand new boards. To upcycle the blemished decks, Locker Board sands out the blemishes, reshapes the deck to fit into backpacks and lockers, and applies vibrant graffiti-style art. 
$99-$149  Buy now!!
Flexi Lexi Ombre Legging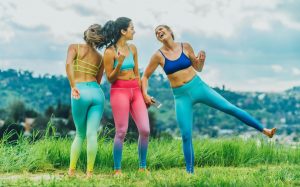 Very stretchy. Super soft with cool and silky touch. With gusset. Waistband covers belly button for full coverage or can be folded down for a lower rise option if preferred. Quick-dry, light-weight, 4-way stretch. Perfect for yoga, hot yoga, SUP yoga, workout, jog, surf, etc. 
$79.00  Buy now!!
Pixels Customizable Yoga Mats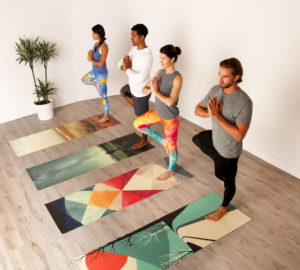 Pixels yoga mats are custom printed on-demand and feature creative art designs covering every imaginable subject matter – from abstracts to sunsets to city skylines. Yogis can browse through more than 1 million art-inspired yoga mats designed by the Pixels community of independent artists and iconic global brands. Pixels yoga mats are 24″ x 72″ in size and made from 3/16" thick PVC. Each mat includes a textured back for improved floor grip and comes with a black carrying case. Pixels ships their custom yoga mats to any destination in the world within 2 – 3 business days. Namaste!
$60 – $80  Buy now!!
Yummy and Trendy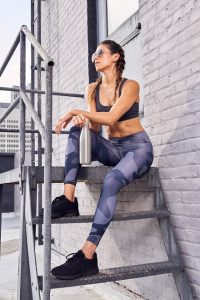 High-performance eco-friendly activewear. Fabrics include 4-way stretch technology, moisture wicking, pilling resistance, and UPF 50+, through state-of-the art manufacturing processes. Leggings are made of recycled plastic bottles while Eco-Friendly's breathable muscle tank graphic tees are manufactured from organic bamboo.
$56.00 – $98.00  Buy now!!
Evicii Athletica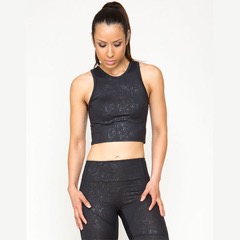 The premier collection for Evicii Athletica represents a twist on the gym classics, choosing to use texture to set us apart rather than bold prints. We hate to use the word "athleisure" instead, opting for contemporary performance as we feel that this better represents our brand.  These pieces are created to be truly versatile in use, edgy enough to wear out but functional enough to get a good sweat sesh in. This collection is our take on the little black dress for the actively inclined.
$52-$150  Buy now!!

The Fishing Caddy
The Fishing Caddy, considered the world's first all-in-one fishing system, is a revolutionary piece of equipment that is not only turning heads, but is becoming a hot ticket item this holiday season as many people reel one in for the angler in their life.
The Fishing Caddy is all made in America, comes with a 60-day money-back guarantee, and a two-year warranty. The caddy comes in camo or blue ice designs with the option to have a padded seat top or a tackle box lid. The caddy also features a built-in cup holder, a live well for the fish caught, two rod holders, LED lights, and more.
$49.95 – $119.00  Buy now!!
Knuckle Lights
When you or your loved ones like to play hard outdoors until the sun goes down, safety is a serious issue. Many outdoor enthusiasts like runners and hikers don't like to carry bulky flashlights or wear uncomfortable headgear to light their way. Knuckle Lights Advanced makes it easy to see and be seen no matter how late or how early you want to be outside. They are designed to be worn on the front of your hands, in a perfect position to light your path.
Knuckle Lights Advanced are rechargeable and come with their own USB charging dock so they will always be ready to go when you are. This must-have safety product includes 280 total lumens which provides a wide beam of light that is steady and even. Its charging dock is simple to use. Soft silicone straps can be adjusted to fit any size hand, even over gloves. Plus, they're waterproof, so they can be worn in any type of weather.
Knuckle Lights would make great holiday gifts for your favorite outdoor enthusiast!
$39.99-$59.99  Buy now!!
Contigo AUTOSEAL Chill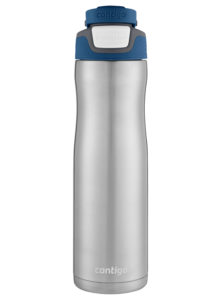 Keep your cool all day with the spill-proof AUTOSEAL® Chill. Whether you're running around town or on the treadmill, your water will stay cold up to 28 hours, thanks to Thermalock™ vacuum insulation. Just press to sip and release to seal automatically, using the spout cover to help protect against dirt and germs when you're finished hydrating.
$22.99  Buy now!!
CEP Dynamic+ No-Show Sock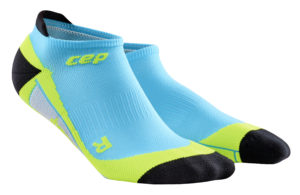 The​ Dynamic+ No-Show Socks are some of the most comfortable and most durable socks on the market; they are guaranteed to last 200+ wears. They are also super ergonomic and never bunch, rub or cause blistering due to the snug fit profile. CEP's proprietary compression profile increases circulation, reduces swelling and supports tendons and ligaments.
$18.50  Buy now!!
Barefoot Eco Outfitters
Authentic apparel with a heart for change, ​winter warmth, and earth-friendly style is not only gentle on the environment, but helps protect it. Pictured here are our organic cotton vintage logo ski tees, Eco Tri-blend fleece joggers, and organic cotton/RPET thermal tee and leggings and organic cotton beanies! Super-comfy for long trips and outdoor activities,​ all products​ for Men-Women-Teens​​-Kids​ are​ organic, recycled, sustainable apparel​ that feature vintage inspired designs in celebration of the great outdoors​.​ Products can be purchased online.​​ Priced right for the Holidays with free shipping!​
$18.00-$45.00  Buy now!!
Pineapple Grip Socks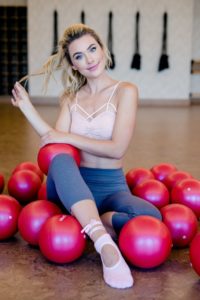 Our moisture-wicking fabric pulls moisture away from your body in an effort to keep you dryer. By using moisture-wicking fabric made from environmentally-friendly Bamboo, whether you're in dance, ballet, barre, or pilates, our socks are assisting you with a longer, more relaxed, and more comfortable workout.
$16-$38  Buy now!!
Tucketts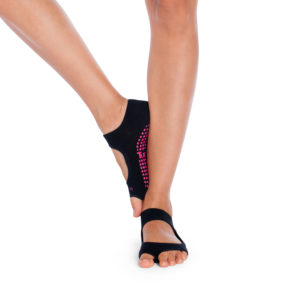 Tucketts makes toe-free grip socks for barefoot workouts including Yoga/Barre Pilates and leg warmers that transition from studio to street. TOE-FREE design allows freedom of movement during barefoot exercises. Retain the barefoot sensation with the stability benefits of a grippy fitness sock. Stitched heel keeps you secure and comfortable.  All barefoot workouts including Pilates, Barre, Yoga, Dance, Martial Arts, Gymnastics, and more. Eco-friendly soft, moisture-wicking material hugs your foot and keeps you clean and dry.
$16-$24  Buy now!!
FITS Ultra Light Runner No-Show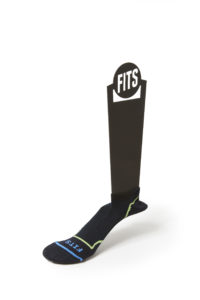 The Ultra Light Runner is FITS's lightest running sock with zero cushioning, made with Merino Wool (next to skin), Polyester, Lycra Spandex and Nylon. This style features venting on the top of the foot, as well as FITS's proprietary "Full Contact Fit" stitching patterns, resulting in the best fitting sock you've ever worn. This sock will keep you light on your feet, reduce friction against your foot and keep your feet dry and comfortable for as long as you wear them. Materials: 66% Merino Wool | 27% Nylon | 5% Polyester | 2% Lycra Spandex
$15.99  Buy now!!
SPRIGS(R)
Sprigs signature products have changed the way people live their best lives. The Sprigs JakRak is the ultimate solution for carrying your coat on the go, the Banjees armband and wrist wallet holds your phone for you whether you're on a run, hike or bike ride. And when it comes to avoiding the season cold, Sprigs signature Earbags slide on to your ears with ease, security and sporty design.
Sprigs Multi-Mix Gloves hold today's largest smartphones (including the iPhone 8+/X), designed with a magnetic stay-open flap to prevent the mitt from falling when you are using your fingers, as well as a zipper pocket to store essentials. Sprigs has more exciting products to unveil this year including the SunShade—a solution to overheating, powered by award-winning Coolcore® technology.
$15-$30  Buy now!!
Mystery Tackle Box
Mystery Tackle Box is a fun and affordable way for you or your loved one to discover new fishing products, learn new fishing techniques and catch more fish. This is a perfect gift for anyone who loves fishing, regardless of age or experience.  Mystery Tackle Box offers subscriptions for any budget, starting from single boxes for as low as $15 a month, all the way up to a 12 month PRO subscription for $276.
Each box is curated by fishing experts and contains 40% more value than the cost of the box, so you know you are getting a great deal!  Need a unique and unforgettable gift, give the gift that will delight them for months to come, give them a MysteryTackle Box subscription this holiday season!  Use the code GIVEMTB for 5% off all Gift Subscriptions!
$15-$276  Buy now!!
Podbudy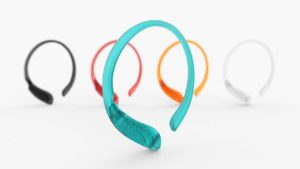 Everyone has one thing in common, earphones. Whether you're going for a morning run or simply power-walking to work, it's difficult to find earphones that stay in your ears during physical activity. With the evolution of digital music and the ease of carrying all your favorite songs on your smartphone, shouldn't there also be a way to ensure the earbuds stay in place?
Introducing Podbudy, an earphone accessory designed to keep the earphones stable in your ears without falling out, while engaging in physical activities. The last thing you want to do is stop your workout just to fix your earphones. Podbudy comes in an array of colors to match your outfit of the day.
$14.99  Buy now!!
Kick Like a Girl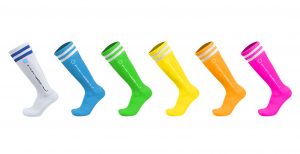 Kick Like A Girl (KLG) is a new Lifestyle brand that is proud to represent the strong female soccer community. Their objective is to create a brand that emotionally connects with all females. A brand that allows strangers to become fast friends. A brand that not only showcases strong and confident females, but also brings a smile to your face every time you wear it. And, a brand that allows you to identify with a fierce squad of females that believe in paying it forward!
$12.99 – $29.99  Buy now!!
Medicine Springs Mineral Therapy
Harness the Geothermal Healing Powers of Mother Nature! Medicine Springs Mineral Therapy has recreated some of the most famous healing hot springs from around the world for use in your bath or hot tub! Bring these hot spring mineral benefits with you to enjoy on the go for skin health and healing! Designed for bath tubs, hot tubs and in a Magnesium Enhanced Hot Spring spray for mineral benefits on the go! Skin Formulas come in a spray, hot tub, or bath soak helping treat skin conditions like Eczema, Psoriasis, dry skin and acne. Joint Formulas come in a spray, hot tub, or bath soak assisting with relief for those with Arthritis, Fibromyalgia, and joint pain. Sport Formulas come in a spray, hot tub, or bath soak providing sore muscle relief, and for speeding up recovery time between training sessions. Combine a gift package with a Spray, Hot Tub Soak or Hot Bath Soak.
$9.99-$49.99  Buy now!!
HEX Performance Advanced Detergent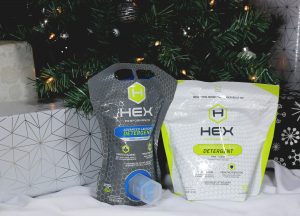 CREDIT: HEX Performance Advanced Detergent, $9.99
HEX Performance Advanced Detergent (founded by a former pro-athlete) is the first detergent in its category: inspired by activewear but made for your every day laundry that actually ELIMINATES ODOR caused by bacteria, filth trapped in clothing, stains and more from ALL FABRICS while remaining eco-friendly, skin-friendly AND biodegradable.
HEX On Demand+ Spray & Go is a gym bag on-the-go essential plus it's perfect for cleaning anything that can't fit into your washing machine (think yoga mat, helmet, athletic gear and more). All the amazing HEX tech, crammed into a spray that you can take with you anywhere. Just spray, let dry and go!
$9.99  Buy now!!
SmellWell
Swedish innovation, SmellWell, has officially entered the US market and is ready to help your running sneakers stink less and last longer. The iPhone-sized pouches slip right into your sneakers (or any other athletic footwear and gear) and absorb moisture and odor particles while releasing a fresh scent. Leave them in overnight or throughout the day. SmellWell is ideal for all sports and seasons, and can assist with reducing the risk of athlete's foot by keeping shoes dry and fresh longer.
$9.95  Buy now!!
Jill Yoga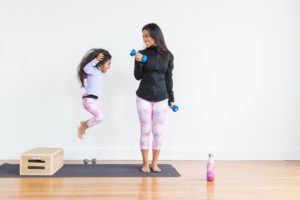 Jill Yoga active wear is the latest line from power parent company Ranka Group that already includes celebrated brands Little Tikes, Happy Foot by Mcgregor, Jack and Jill Kids and Winterproof, a line of winter accessories sold at JC Penney and The Bay. Ranka is an international clothing company with experience spanning over 35 years of working with top major retailers across North America.
$6-$75  Buy now!!


*All images courtesy of respective company